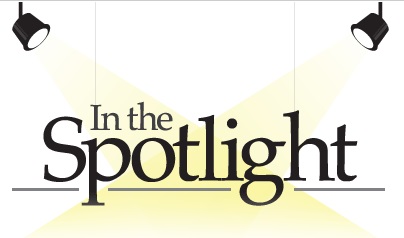 | | |
| --- | --- |
| PROFILE: Previous Experience - Bolivar County Courthouse Payroll/Bookkeeping 1.5 years; North Bolivar School District Bookkeeping 4 years and Business Manager 17 years; Currently in6th year at SCCSD. | |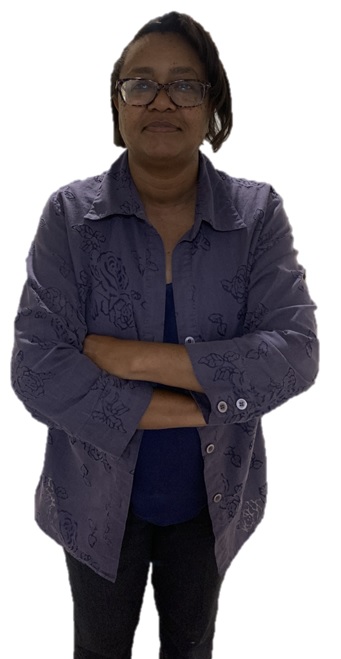 Many call you the "Money Lady", but what does being a Business Manager for a school district actually entail? The Business Manager position requires me to oversee all of the financial affairs of the district, such as budgeting, receipting and collecting of funds, expenditure of funds, purchasing and fixed assets. I also arrange for an annual financial audit of the district and ensure compliance with required state and federal reporting. Ultimately, I have to monitor our spending and ensure that we are following spending policies.
How is funding actually dispersed to school districts? MDE appropriates funds to the district based off the average daily attendance (ADA) for students in September and October (months 1 and 2). Basically, this means that the funding for fiscal year 2021 will be based off the student attendance in September and October of 2019. In calculating MAEP (Mississippi Adequate Education Program) funding begins with a base student cost that changes each year. For example, the base student cost for next year will be $5,829.35. This cost is multiplied by the average ADA for months 1 and 2. The Mississippi Department of Education allocates additional funding (called "add-on" programs) such as special education, gifted education, career and technical education, alternative education, and transportation.
Many people believe school districts can simply purchase whatever they want, whenever they want. What stops them from doing this? The district has to follow state purchasing laws. You have to have a purchase order for all purchases and the purchase must be an allowable expense by law. For example, money that is collected for school activity funds (dress for $1, athletic events, and fundraisers) MUST be spent on students. This could not be used to purchase supplies for teachers because this would come from other funding sources (district or federal). We have to purchase efficiently and from district approved vendors to obtain the best value for our money.
How do you ensure the district is not spending too much, while also getting what it needs for children? The school board adopts an annual budget each year. Funds are allocated to each school to cover their, staff, utilities, supplies, etc. from the district. If we operate within the budget adopted the district will not overspend. We have a system in place that will not allow a school to make a purchase if the funding is not available. However, schools can submit a budget revision to move money from one line to another to cover their expenses within the same fund (ex. Federal funds can only be moved to other federal funds). The district tries to operate within the available revenue for that year without going into the fund balance. We know that emergencies can arise, so there are times when we ask the school board to amend the budget to take funds from the fund balance to cover the emergency. For example, unforeseen plumbing issues or storm damage could cause this.
What is something that you want people to know that many don't know? Adopting a budget by August 15th of each year isn't something the district does just to meet the requirements of the law. The budget is the district's financial plan for the fiscal year. If the adopted budget is monitored and followed, the district can remain financially sound. The district can borrow money to build new buildings, but the loan has to be backed by a bond issue. The bond has to be approved by a percentage of local voters and paid back through local taxes. So this is why the district cannot simply go out and build a school; it has to be backed by a bond.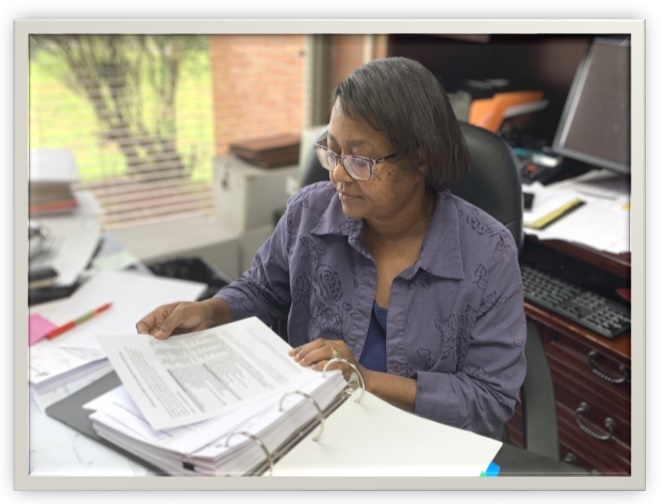 What training or education was required for you to perform in this role effectively? To be a licensed school business administrator you have to have a bachelor's degree in accounting or a bachelor's degree in another business related field with a minimum of 15 hours of accounting coursework. We have to obtain 100 hours of continuing education training to get our license renewed. I obtained a bachelor's degree from Delta State in Accounting and Management and a Master's Degree in Business Administration. I also attend various yearly trainings so that I can remain updated on new policies and procedures.
#WINNING
---
Past Spotlights of the Week