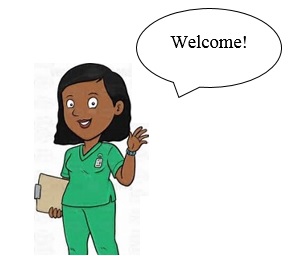 Welcome to SCCSD Health & Wellness Web Site! This page has been created to act as a single point of reference for employees to access various health resources. Please check back regularly to view updates from the District's Health & Wellness Committee on resources and opportunities to support your personal health and wellness goals.
Sunflower County Consolidated School District is committed to creating a culture of health and wellness for its 600 plus employees. To fully integrate health and wellness into the SCCSD employment culture, the district utilizes a comprehensive employee wellness program through the Mississippi State and School Employees' Health Insurance Plan.
Go to https://www.myactivehealth.com to get started!
This health and wellness promotion program provides health enhancing activities during the school year at NO COST to SCCSD valuable employees!
More About Our Employee Wellness Program:
Motivating Mississippi – Keys to Living Healthy is the State and School Employees' Health Insurance Plan's wellness and preventative health program. Working with ActiveHealth Management, the Plan's health management vendor, they are dedicated to providing you with the tools and resources to help you lead healthier lives. ActiveHealth's services are provided at no cost to the participant.
Telephone Health Coaching Services include:
· Informed Care Management – Do you have a chronic condition such as diabetes, coronary heart disease or asthma? You can have a registered nurse as your personal health coach. This one-on-one support doesn't replace your doctor; it's just a little extra help from a nurse who's available on your schedule.
· Case Management- Do you have long-term or frequent hospital stays? Do you need home health care or other special services for long periods? A registered nurse will work with you one-on-one to help you understand the kind of care you need and make sure you know where to find the right treatment.
· Maternity Management- You'll work with a registered nurse over the phone through our ActiveHealth Maternity Management Program. Your nurse coach will help you navigate the changes of pregnancy and understand the needs of your baby and yourself.
· Weight Management- If you're struggling with your weight, and your BMI is 30 or higher, this program can help you take control of your fitness and nutrition for long-term weight management.
· Tobacco Cessation- You'll work with a health coach who will provide the support you need. You may even be eligible for free tobacco cessation medications.
To learn more about the telephone health coaching opportunities available to you please call: 1-866-939-4721
---
IMPORTANT INFORMATION
Click here for forms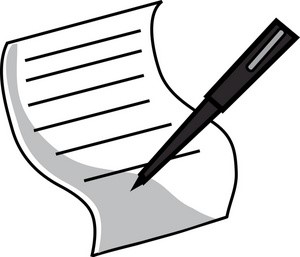 SPECIAL HEALTH CONDITIONS
If your child has a health condition that needs special assistance and/or an emergency action plan at school, please contact your school nurse. Examples of health conditions that the nurse needs to talk to parents about include diabetes, asthma, severe allergy, seizures, sickle cell disease, etc. The nurse will work with school staff to ensure that your child's special health care needs are met.
HEALTH/EMERGENCY INFORMATION
Each student's parent/guardian needs to provide all health/emergency information to the students' school. This information needs to be provided immediately upon enrollment so that your directions may be followed in an emergency. Please submit all requested information including current parental/guardian contact information (home, work, and cell phone numbers) and other emergency contacts and numbers such as a relative, neighbor, or friend. When sickness or accidents occur at school, parents are notified as soon as possible. It is critical that the numbers/information be updated and kept current during the school year. It is extremely important that we are able to reach you in the event of an accident or illness. Hard copy forms are available at your child's school upon request.
GENERAL HEALTH RECOMMENDATIONS
Children perform better at school when they are well nourished and get adequate sleep (needing as much as 9-11 hours each night). Regular school attendance is important, but children who are sick need to stay home to recuperate. A student, who is vomiting, nauseous, has diarrhea, or running a fever of at least 100 degrees should not be sent to school.
COMMUNICABLE DISEASE CONDITIONS
School personnel will notify parents if a child appears to have signs and/or symptoms of a communicable disease or condition so that they can seek medical advice or attention. Students will be excluded from school for the period of communicability and readmitted in accordance with recommendations from their health care provider.
In the event that a student is involved in an incident where they may be exposed to another person's blood or body fluids, the SCCSD post exposure protocol will be followed.
IMMUNIZATIONS HEALTH REQUIREMENTS
Immunization against childhood diseases are required by Mississippi Law in order to enter school, Head Start, or day care. Specific vaccinations are also recommended for students entering high school or college.
The Mississippi State Department of Health provides all necessary immunizations at low cost. Immunizations are free if you qualify for the Vaccines For Children program. See list of required immunizations → Here
For specific immunization requirements, refer to the following website: Mississippi State Department of Health
MEDICATIONS
In order for a student to receive prescription and non-prescription medicines at school, a parent/guardian consent and written authorization from a licensed health care provider are required. Medications cannot be given to a student at school until a Medication Authorization form has been received. A separate form is required for each medicine. New authorization forms are required every year at the beginning of school, whenever the dose or directions change, or when a new medicine is prescribed. It is the parent's responsibility to provide all medicines to be given at school. Each medicine must be in an appropriately labeled pharmacy container that corresponds with the completed Medication Authorization form. Most pharmacies will provide an extra container for school use upon request. Over the counter medications must be in the original non-prescription container. Students are prohibited from transporting medications to and from school unless it is an emergency medication (examples-metered dose inhaler, glucagon, epipen, etc.) and proper authorization is in place.
SPECIAL DIETARY NEEDS
Parents of a student with special dietary needs must provide the school with documentation from a licensed healthcare provider describing the specific health condition of the student. The school nurse in collaboration with the parent/guardian and student will develop a plan of care. The Diet Order-Medical Statement for Students with Special Diet Needs must be completed and forwarded to Child Nutrition.
SCREENINGS
Vision and hearing screenings are conducted on students because of the obvious relationship to learning. School nurses conduct vision screenings, make referrals, and follow-up with these referrals as needed. Speech clinicians and audiologist conduct audiometric hearing screenings and refer as needed. School nurses assist with the follow-up of these referrals.
Disclaimer Statement
Although the school RN exercises due caution in adding links to SCCSD health services websites, the resources that can be accessed with these links connect to sources that are not maintained by SCCSD. SCCSD is not responsible for the contents of any such resources, nor is the existence of a link to be construed as an endorsement by SCCSD.
---
Nurse: Mrs. Kakawonda Hibbler
Location: D.B. Floyd, Jr. Administration Bldg. ♦ 702 Hwy 82
Phone: 662-884-1212
Fax: 662-887-7042
E-mail: khibbler@sunflower.k12.ms.us