The Mississippi Department of Education (MDE) is aware that school communities are concerned about the outbreak of the respiratory illness caused by COVID-19 (also known as the coronavirus) that is occurring in several countries, including the United States.
The MDE is in contact with the Mississippi Department of Health (MSDH), the state epidemiologist, the Mississippi Emergency Management Agency (MEMA), and the Centers for Disease Control and Prevention (CDC) regarding preventive measures and preparation in the event of a local outbreak.
SCCSD encourages everyone to follow the MDE supported CDC recommendations below to remain well and help slow the spread of COVID-19.
The following links provide guidance and resources to support the health and well-being of students, school and district employees, and communities. The pages will be updated as new information becomes available.
BASIC INFECTION CONTROL IN SCHOOL SETTINGS:
HAND HYGIENE - Students and staff should be encouraged to wash hands often with soap and water, especially after coughing and sneezing. If soap and water is unavailable, sanitizers may be used.

RESPIRATORY ETIQUETTE- MSDH and CDC recommend covering the nose and mouth with a tissue when coughing or sneezing (or a shirt sleeve or elbow if no tissue is available) and throwing the tissue in the trash after use, followed by hand washing.

ROUTINE CLEANING- School staff should routinely clean areas that students and staff touch often with the cleaners they typically use. Cleaning should take place immediately if there is contamination of surfaces with blood, stool or vomit. CDC recommends personal protective equipment as part of universal precautions when cleaning body fluid spills.

SEPARATE ILL STUDENTS AND STAFF - Students and staff who seem to have flu symptoms should be separated from others until they can be sent home. CDC recommends personal protective equipment as part of universal precautions when caring for infected individuals.
STAY HOME WHEN SICK - Those with flu like symptoms, including respiratory symptoms, should stay home from work or school and seek medical attention if the symptoms get worse. This includes uncontrolled temperature, difficulty breathing, worsening headache, unusual muscle weakness or seizure activity. Remain home until fever has been gone for at least 24 hours without the use of fever reducing medications.
---
Additional Coronavirus Resources
---
Kakawonda (KK) Hibbler, RN

Tawanda Wilson, RN

Amanda Cole, RN

Location: Administrative Building, 702 Hwy 82E, Indianola, MS 38751

Location: Administrative Building, 702 Hwy 82E, Indianola, MS 38751

Location: Administrative Building, 702 Hwy 82E, Indianola, MS 38751
Phone: 662-207-9314
Phone: 662-207-2134
Phone: 662-207-4517
Office Hours: 8-5pm
Office Hours: 7:30-4:30pm
Office Hours: 7:30-4:30pm
E-mail:

khibbler@sunflower.k12.ms.us

E-mail:

twilson@sunflower.k12.ms.us

E-mail:

acole@sunflower.k12.ms.us

Schools

(DHM,AWJ,RCE,RCHS,RM)

Schools

(IES, GHS/ICTC, MC, & ESE)

Schools (CES/IAAC, RLMJH, & LES)
Welcome to SCCSD School Health Services Web Site!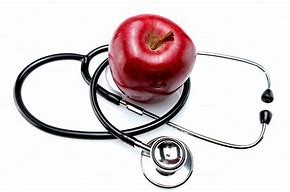 Because good health is essential for optimum growth and achievement, the major objectives of the school health program are to provide health services to students and to stimulate the development of those attitudes and practices which will enable each child to realize his or her fullest potential. SCCSD employs 2 registered nurse to provide health services for all students.
QUICK LINKS
District Nurse & District Nurse Visits
Sending Sick Child Home/Return to School Policy
Disclaimer Statement
Although the school RN exercises due caution in adding links to SCCSD health services websites, the resources that can be accessed with these links connect to sources that are not maintained by SCCSD. SCCSD is not responsible for the contents of any such resources, nor is the existence of a link to be construed as an endorsement by SCCSD.